Air Quality Index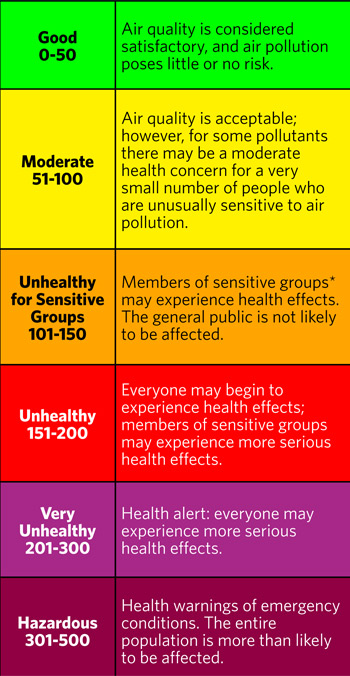 What is the Air Quality Index?
Air quality monitors located all over the United States take in information that is used to calculate the current Air Quality Index value. State and local environmental agencies then issue air quality forecasts based on measured air quality and weather information.
Exposure to high levels of air pollution can aggravate heart disease, asthma and other respiratory diseases. By being aware of the air quality levels, you can take precautions to protect your family.
Listed below are some resources to help you locate the air quality forecast in your area and more information regarding air pollution.
What is EnviroFlash?
EnviroFlash is a new electronic information system designed to communicate environmental issues to the public. EnviroFlash is a partnership between the U.S. Environmental Protection Agency and state and local air quality agencies.