Healthy Communities
The Healthy Communities program helps build and sustain partnerships as well as identify and implement strategies in relation to policy and environmental changes supporting healthy eating, physical activity and tobacco use cessation.

Programs include creating and enhancing access to places for physical activity, making healthy foods available and more attractive in underserved communities, assisting worksites with programs to improve access to healthy eating and physical activity for their employees, and promoting smoke-free environments and tobacco-free lifestyles.
Poor diet, physical inactivity and tobacco use are behaviors contributing to the leading preventable causes of death in North Carolina and are known risk factors for chronic diseases such as cancer, heart disease, diabetes and obesity. Efforts to address health behavior change in individuals or populations must include environmental changes to address these behaviors.
Programs & Resources
Freedom from Smoking - Cessation program for adults.
1-800-Quit-Now resources
Families Eating Smart Moving More - giving families the skills to be able to eat more meals at home, eat healthy when eating out, move more in their everyday routine and watch less television.
Faithful Families Eating Smart and Moving More - promotes healthy eating and physical activity in communities of faith. Resources for the program include a 9-session Faithful Families curriculum and the Eating Smart and Moving More Planning Guide for Faith Communities. Faithful Families includes small group sessions and policy and environmental changes at the faith community level to help faith community members to eat smart and move more.
Eat Smart Move More Weigh Less - a 15-week weight management program for adults that uses strategies proven to work.
Worksites - developing tools and resources to assist businesses in implementing comprehensive worksite wellness programs and implement healthy meeting guidelines for serving healthier foods and including physical activity in worksite events.
Policy development - to help establish an organizational support for physical activity and healthy eating. This is one of the simple organizational policy changes that can be made to help us all eat smart and move more
Increase Physical Activity – provide resources to community coalitions on how to make changes to the "built environment" - the buildings, sidewalks, parks and open spaces that give people safe and healthy options for meeting the recommended amounts of physical activity each day.
Nutrition - provide resources to increase access to healthy, affordable and appealing foods in worksites and communities through promotion of community gardens and farmers market/farm stands.
For more information on these programs or other Health Promotion Programs please contact your local health department.
Eat Smart Move More Weigh Less
Eat Smart Move More Weigh Less is a weight management program that uses strategies proven to work. Each lesson informs, empowers and motivates participants to live mindfully as they make choices about eating and physical activity.
Albemarle LifeQuest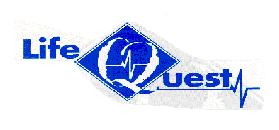 The LifeQuest Worksite Wellness program, an integrated program of confidential screenings and monitoring, promotes health at work and beyond.

LifeQuest provides health screenings to communities, businesses, and industries. A variety of educational interventions are presented to employees to encourage positive behavior change.